It is a shadow that does not appear to be diminishing anytime soon. Discussing football and the NFL is difficult without mentioning CTE at some point. Hundreds of deceased former players are now diagnosed as having the condition when they were alive.
Many former players openly wonder whether they have CTE, given they demonstrate some of the symptoms.
What if there was soon a test the living could take to determine if they had CTE? Would such a test change the perception of CTE in the sport?
Testing for CTE in the Living
The first case of CTE in a former NFL player came around a decade ago. Since then, a great deal of information has come out regarding the condition that might have negatively impacted the lives of hundreds of former players.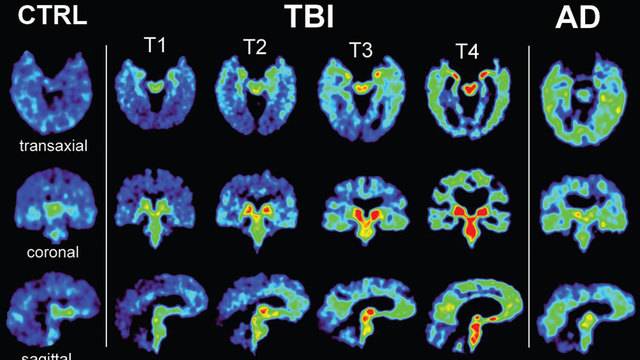 A recent study showed that 110 of 111 tested brains of former NFL players were positive for CTE. These types of frightening studies are alarming many associated with the sport.
Those who are wondering whether to send their kids off to play in high school or college are scared. Those entering the final stages of their NFL career wonder if an extra couple years is worth the potential downside. And those who are retired ponder the link between their current symptoms and CTE.
Many of those musings could change in the future. If scientists are able to unlock the process that would allow for widespread testing for CTE in the living, it would help many. Current NFL players would be able to get tested.
Former players who are suffering from memory loss, bouts of anger and other systems could get tested. Even those who play in high school and college would be candidates for testing.
But when will such a test be viable?
A Step Closer to CTE Testing on the Living
The science journal PLOS ONE had a study published in it that mentioned how researchers at Boston University had found a potential diagnostic biomarker for CTE. It is a protein in the body, known as CCL11, which is found in greater levels among those who suffered from CTE.
The protein, CCL11, was found in greater levels in the brain tissue and cerebrospinal fluid of those players. In total, the brains of 23 players were tested. When compared to other subjects, such as those with Alzheimer's who had never suffered head trauma or non-athlete controls, the levels of CCL11 were greater in the football players.
The protein was also found in greater levels among former players who had played football for more than 16 years, as compared to those who had played the game for less than 16 years.
It is a very early study and far from a slam dunk. Researchers will be hoping to analyze the protein in living patients who may have suffered repeated head trauma, compared to those who have not suffered head trauma. But there is a lot of hope that a viable method of testing for CTE among the living is close to being perfected.